In continuation of a very successful series of 5 conferences in Europe and overseas, we invite you to participate in Diffusion Fundamentals VI, scheduled for August 23rd – 26th, 2015 in Dresden/Germany.
As a ubiquitous process of random movement, ranging from molecular up to macroscopic and even cosmic scales, diffusion is key to spreading phenomena in quite diverse areas. Bringing together scientists from disciplines as different as archaeology, ecology, epidemics, ethnology, linguistics and sociology with biologists, chemists, physicists, mathematicians and engineers, Diffusion Fundamentals VI is scheduled to highlight the astonishingly similar patterns of spreading phenomena in Humanities, Natural Sciences and Engineering. The conference is preceded by a pre-school on Sunday, August 23rd, introducing into basics of diffusion and spreading.
Confirmed Invited Speakers and Tentative Titles of Talks
Dirk Brockmann (Berlin)

Epidemics Spreading

Frank Cichos (Leipzig)

Hot Brownian Motion: Experiment

Marc-Olivier Coppens (London)

Nature-Inspired Transport Optimization

Joaquim Fort (Girona)

The Neolithic Transition: Diffusion of People or Diffusion of Culture?

Albrecht Fritzsche (Erlangen)

Spreading Innovations

Russel Gray (Jena)

Expansion of Language Families

Detlef Gronenborn (Mainz)

The Expansion of Farming as seen from Archaeology and related Disciplines

Shlomo Havlin (Ramat Gan)

Spreading of Failures in the Internet and in Power Grids

Anne Kandler (London)

Analysing Language Shift: The Example of Scottish Gaelic

Rainer Klages (London)

Search for Food of Birds, Fish and Insects

Rajamani Krishna (Amsterdam)

Uphill Diffusion

Klaus Kroy (Leipzig)

Hot Brownian Motion: Theory

Michael Leitner (Munich)

Dispersal in Plants and Animals: Modelling

Carsten Lemmen (Geesthacht)

The Expansion of Farming as seen from Archaeology and related Disciplines

Philipp Maass (Osnabrück)

Diffusive Transport in Non-Equilibrium Steady States

Hernán Makse (New York)

A New Class of Superspreader: From Twitter, Cities and the Brain

Christoph Neinhuis (Dresden)

Transport Systems in Living Organisms

Charles Nicholson (New York)

Brain Structure Revealed by Diffusive Spread of Molecules

William S. Price (Sydney)

NMR Versatility

Anita Roth-Nebelsick (Stuttgart)

Transport Systems in Living Organisms

Martin Schnittler (Greifswald)

Spore Dispersal in Lower Organisms: From Model Assumptions to Reality

Manfred Wendisch (Leipzig)

Diffusion Processes in Atmospheric Physics

Søren Wichmann (Leiden)

Language Migration: Empirical Data and Modelling

Evening lecture on Sunday, August 23rd, by Hans Joachim Meyer (Berlin), former Minister for Higher
Education, Research and Culture of Saxony, on "A Global Language or a World of Languages"
In recent years Dresden has evolved as an internationally recognized center for materials research and technology. The presence of 3 Max-Planck-Institutes, 2 Leibniz-Institutes, 11 Fraunhofer-Institutes, one Helmholtz-Center, and the Technical University with appr. 30,000 students renders the location as a focal point for interdisciplinary cooperation. The Elbe River and the gently rolling landscape between Sächsische Schweiz and Meissen determine the nature in which Dresden is embedded with its architectural attractiveness, natural beauty and charming atmosphere. The climate is equally beneficial to the development of the arts and to viniculture. At the same time Dresden is a modern city with the flair of the former Saxon residence, simply a place with lifestyle. Dresden is famous for its baroque architecture (e.g. the Zwinger, Frauenkirche), its theaters (e.g. Semperoper), museums, festivals and events.

The Diffusion Fundamentals VI conference will take place at the TU Dresden, south of the city center. A map of the conference site and the city center can be found in the general information section of the conference website.
A pre-conference school will be organized on "Fundamentals of Diffusion and Spreading" on August 23rd, 2015 in the conference building. The half-day event is in particular scheduled for PhD students, post-docs and younger scientists who would like to gain an introduction into the mathematical concepts used for the description of spreading phenomena. The lectures will be given by Armin Bunde, Jürgen Caro, Jörg Kärger and Gero Vogl and cover topics such as
Diffusion Step by Step
From Random Walk to Fluxes
Growth, Conversion, Interaction
Though the pre-school is free of charge for conference attendees, participation will be possible only after registration.
Excursion and Cultural Activities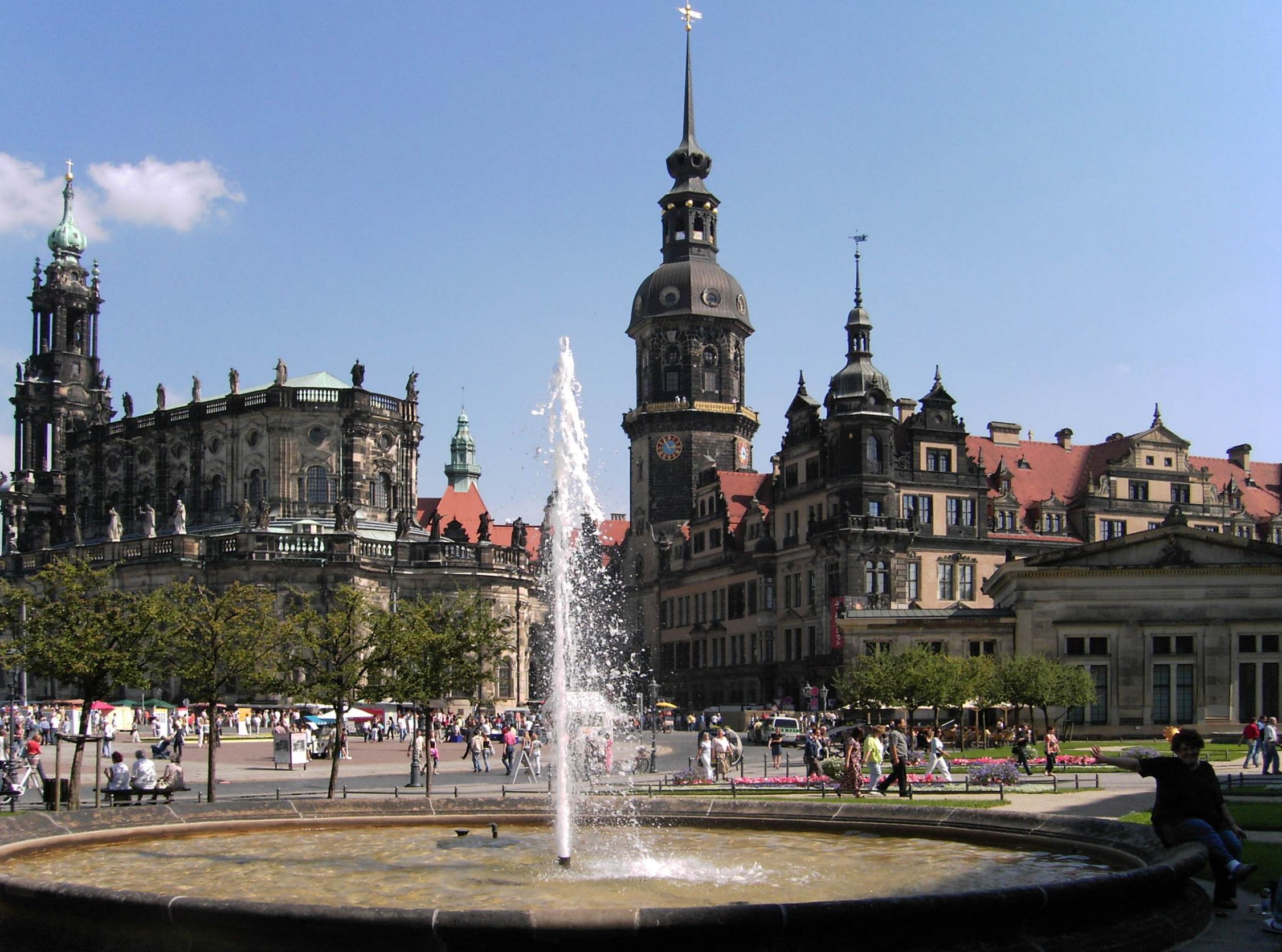 Prior to the conference dinner, on Tuesday afternoon (August 25th) the participants will have some free time for an individual walk through the magnificent city of Dresden. The conference dinner will take place in the restaurant Pulverturm which is located in the historical center of Dresden next to Frauenkirche.
The participants are invited to book the optional Guided Walk through the City of Dresden (free of charge) which is scheduled to start on Wednesday 26th at 3 pm after the end of the conference. Also, a hiking trip to the Elbsandsteingebirge - Sächsische Schweiz (free of charge, participants pay for tickets and food) shall be offered for Thursday 27th.
| | |
| --- | --- |
| May 31st | Early payment deadline |
| June 15th | Abstract submission deadline |
| July 31st | Deadline of recent research poster abstracts |
| August 12th | Cash payment registration deadline |
| August 23rd | Pre-School of Diffusion Fundamentals VI |
| August 23rd – 26th | Diffusion Fundamentals VI |
The City of Dresden, capital of Saxony is located in the eastern part of Germany, about 200 km to the south of Berlin and about 150 km to the north-east of Prague. On account of its airport, Dresden is easily accessible. The German railway network links Dresden with all major German and European destinations. Furthermore, the city possesses ideal connections by road and river, both with its immediate surroundings and with more distant destinations. Further details are given in the travel information section at the conference website.
Accommodation has to be directly reserved by the participants. A list of suitable hotels is available at the conference website. Early booking is highly recommended.
The conference fee includes all catering during the conference comprising the Conference Dinner and the guided walk through the City of Dresden. Please note that a participation in the conference excursion requires a registration! Registration is possible online at the conference website.
Conference Fee

Early Payment,
until May 31st, 2015

Late Payment,
until July 31st, 2015

Register by August 12th, 2015,

cash payment on arrival

Full Delegate

250 €

300 €

350 €

Student/PhD Student

150 €

200 €

250 €

Accompanying Person

70 €

85 €

100 €
If a cancellation request is received before May 31st, 2015, 100% of the amount paid minus a handling fee of 25 € will be refunded. If a cancellation request is received before July 15th, 2015, 50% of the amount paid will be refunded. No refund will be possible after this date. Please send your request for cancellation to Dr. Lutz Schiffer (df6@diffusion-fundamentals.org).

Alumni of the fellowship and award programs of the Alexander von Humboldt Foundation, who are based abroad and will be presenting a poster at the conference, may contact the Alexander von Humboldt Foundation to apply for a conference allowance for the attendance of specialist conferences in Germany. For more information please refer to http://www.humboldt-foundation.de/web/specialist-conferences.html.
The conference will comprise invited talks and two extended poster sessions. You are welcome to submit a poster contribution. Please submit your poster abstract until May 31st, 2015 by e-mail to abstract@diffusion-fundamentals.org. Please use the abstract template (.doc) supplied in the download section of the conference website for submission. The length is limited to two A4 pages.
Posters should fit in DIN A0 portrait format (width: 84.1 cm, height 118.9 cm). "Best Poster Awards" are scheduled for posters highlighting particularly impressively the impact and beauty of interdisciplinarity in diffusion research.
Accepted abstracts shall be published, together with short versions of the invited plenary talks, in the conference proceedings appearing as a special volume of the Diffusion-Fundamentals Online Journal.
Jürgen Caro, Cornelia Breitkopf, Eike Brunner, Grit Kalies, Stefan Kaskel, Christoph Neinhuis, Lutz Schiffer, Hans Wiesmeth
Jörg Kärger, Armin Bunde, Jürgen Caro, Christian Chmelik, Gero Vogl
Diffusion-Fundamentals Advisory Board
Dezsö L. Beke, Lajos Kossuth University, Debrecen, Hungary
Stefano Brandani, University of Edinburgh, Edinburgh, United Kingdom
Armin Bunde, Justus Liebig University Gießen, Germany
Jürgen Caro, University of Hannover, Germany
Alan Chadwick, University of Kent at Canterbury, UK
Christian Chmelik, University of Leipzig, Germany
Frank Cichos, University of Leipzig, Germany
Marc-Olivier Coppens, University College London, UK
Gerhard Ertl, Fritz-Haber-Institut der Max-Planck-Gesellschaft, Germany
Dieter Freude, University of Leipzig, Germany
Petrik Galvosas, Victoria University of Wellington, New Zealand
Roger Gläser, University of Leipzig, Germany
Farida Grinberg, Forschungszentrum Jülich, Germany
Paul Heitjans, University of Hannover, Germany
Jörg Kärger, University of Leipzig, Germany
Yossi Klafter, Tel Aviv University, Israel
Klaus Kroy, University of Leipzig, Germany
Alfred Leipertz, University of Erlangen-Nuremberg, Germany
Andreas Mandelis, University of Toronto, Canada
Graeme Murch, University of Newcastle, Callaghan, Australia
Jean Philibert, Université de Paris-Sud, France
William S. Price, University of Western Sydney, Australia
Douglas M. Ruthven, University of Maine, Orono, USA
Michael J. Saxton, University of California, Davis, USA
Gunter Schütz, Forschungszentrum Jülich, Germany
Boris B. Straumal, Russian Academy of Sciences, Moscow, Russia
Doros Theodorou, Athens, University of Patras, Greece
Rustem Valiullin, University of Leipzig, Germany
Ilpo Vattulainen, Tampere University of Technology, Finland
Gero Vogl, University of Vienna, Austria
George H. Weiss, Center for Information Technology Maryland, Bethesda, USA
We are happy to announce that the Diffusion Fundamentals VI conference will be supported by:
| | |
| --- | --- |
| | Technical University Dresden |
| | Sächsische Akademie der Wissenschaften zu Leipzig |
| | Leibniz University of Hanover |
| | Deutsche Forschungsgemeinschaft |
| | Alexander von Humboldt Foundation |
| | Bruker Biospin |
| | Chemiewerke Bad Köstritz GmbH |
| | ExxonMobil Research and Engineering Company |
| | Fonds der Chemischen Industrie |
| | Förderverein der Sächsischen Akademie der Wissenschaften zu Leipzig e.V. |
| | Gesellschaft von Freunden und Förderern der TU Dresden e.V. |
| | Leipziger Universitätsverlag |
| | Rubotherm GmbH |
| | Vereinigung von Förderern und Freunden der Universität Leipzig e.V. |